Registration for our summer group lessons in guitar and/or ukulele for absolute beginners this year has begun! These classes are taught by our guitar teacher, Mike Bodnarczuk.
Students will be taught:
How the instrument works
Proper playing position
Introduction to music theory
Playing of simple songs
Classes Available:
Classes start on July 4 – Aug 22 (8 lessons)
Ukulele (for ages 5-8):
45 minutes, once per week
Wednesday @ 4:00-4:45pm
Wednesday @ 5:00-5:45pm
Guitar (for ages 8-14):
60 minutes, once per week
Wednesday @ 6:00-7:00pm
Wednesday @ 7:15-8:15pm
For more information please click here to view our 2018 Summer Group Lessons Pamphlet (Guitar/Ukulele).
Our Teacher, Mike Bodnarczuk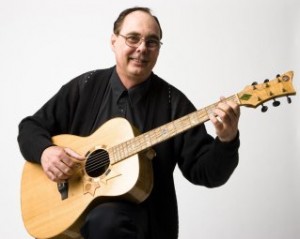 Mike studied classical guitar at the Royal Conservatory of Music (RCM) in Toronto and has been teaching at Pro-Music since the school opened in 1998.
His students have obtained or won RCM Gold Medals (the highest standing in Ontario previously known as Silver Medals), RCM First Class Honours with Distinction, RCM First Class Honours, First Gold Festival Awards and various scholarships.