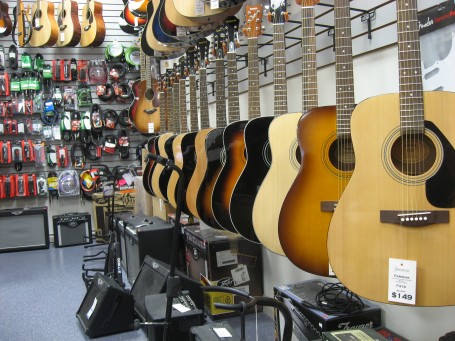 Pro-Music's stores provide a variety of goods and services for all practitioners of music: musical instruments, books, audio systems, and accessories. Visit us in-store to view our collection. Our staff is more than happy to provide recommendations and accommodate your needs.
Instruments: PURCHASE / RENT
In addition to merchandise purchases, we provide rentals for school bands and individual practicing. Please call us for availability and pricing options.
Drum
Cello
Clarinet (Alto/ Bass)
Flute
Guitar (Acoustic/Electric/Bass) with Amplifier
Keyboard (61/88 keys)
Saxophone (Alto/Tenor)
Trumpet
Trombone
Violin
BOOKS
We carry a wide selection of printed music and textbooks that you can purchase for your lessons or for leisure.
Selections include:
Frederick Harris Music publications (for RCM exams)
Pop
Classical
Music Theory books
AUDIO SYSTEMS:
Speakers, microphones, amplifiers, headphones, and more
ACCESSORIES:
Practicing aids: metronomes, music stands
Musical accessories: drum sticks, drum heads, guitar strings and capos, woodwind reeds and mouthpieces
Here are some of the brands we carry. Click on the icons below to learn more about them: